Don't forget to click on the
Full Reading
link to read the Jumu'ah Khutbah
We selected for this week.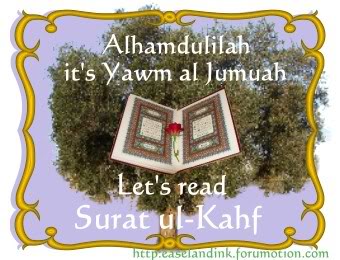 And remember to send Salams and Salah upon the Prophet (Sallallahu 'Alayhi wa Sallam)
Yawm Al-Jumu'ah starts from Maghrib (sunset) on Thursday till the end of Asr on Friday.Audio Recitation by: Abdul Muhsin al-Qasim

Click on the radio to listen to the recitation.
With the Hajj season fast approaching we have chosen
this article for our Jumu'ah Nasiha for this week.
Hajj: An Obligation Once in a Lifetime
One might ask: why was Hajj made obligatory only once in a lifetime?
Is it to make things easy for people?
This is possible, yet the fact that one cannot overlook is that many lessons can be learned from Hajj
and that includes different great instructions that reform one's character.
MORE