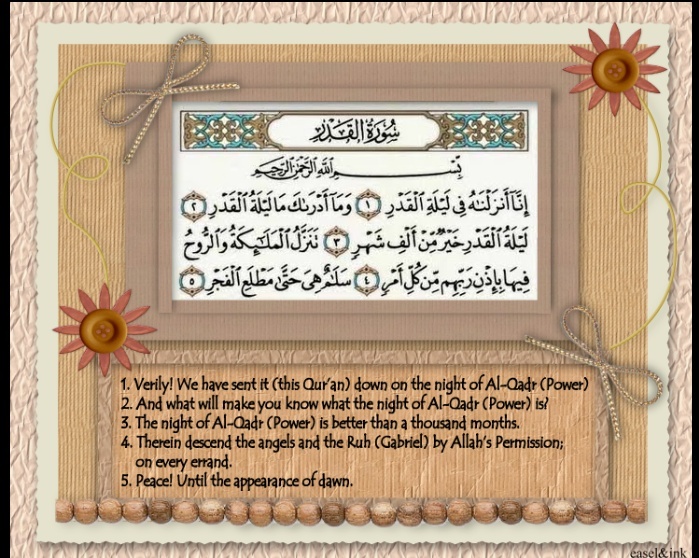 General Tafseer
"Allah informs us that He sent down the Qur'aan all at one time from the Preserved Tablet, Lawh Al-Mahfuz to the House of Might, Baytul-'Izzah. Then it came down in parts to the Messenger of Allaah
base on the incidents that occurred over a period of twenty-three years.
Worship during this night is equivalent to worship performed for a period of one thousand months.
The angels descend with blessings and mercy while the shaytaan, devils, cannot do any harm on the night of qadr.
Tafseer Ibn Katheer, pp541-543.
New Words
أَلۡفِ
a thousand
لَيۡلَةُ
night
بِإِذۡنِ
by the permission
ٱلرُّوحُ
Ar-Rooh, Gabriel, Jibreel
أَمۡرٍ۬
affair